Admissions
With distinctive meaningful programs, the Academy goes far beyond preparing talented and diverse students for excellent colleges. MPA empowers its graduates to become world citizens with lives of purpose and personal fulfillment. Most importantly, MPA students develop a deep understanding of themselves, extraordinary skills for achievement, and the compassion to make a positive difference in the world.
In the admission process at MPA, we look beyond the typical qualifications. While strong academic performance and test scores can show a student's readiness for academic challenge, each student's fit with MPA's philosophy and mission is also important. We look to see what each applicant will add to the mix of experiences, talents, backgrounds, and perspectives that forms the MPA community.
Get Started
Applicants are considered as space is available. International students, please click here to see admission requirements.
1. Apply for Admission
Complete the online application, including the application fee and the school release form (PDF).
2. Apply for Indexed Tuition
Click here to learn more about our indexed tuition model or apply for indexed tuition via FACTS.
3. See the Campus
We strongly encourage parents and guardians to schedule a tour, attend an open house or another of our admission events to see our programs in action. Call 773-881-6700 or email admission@morganparkacademy.org to schedule a tour.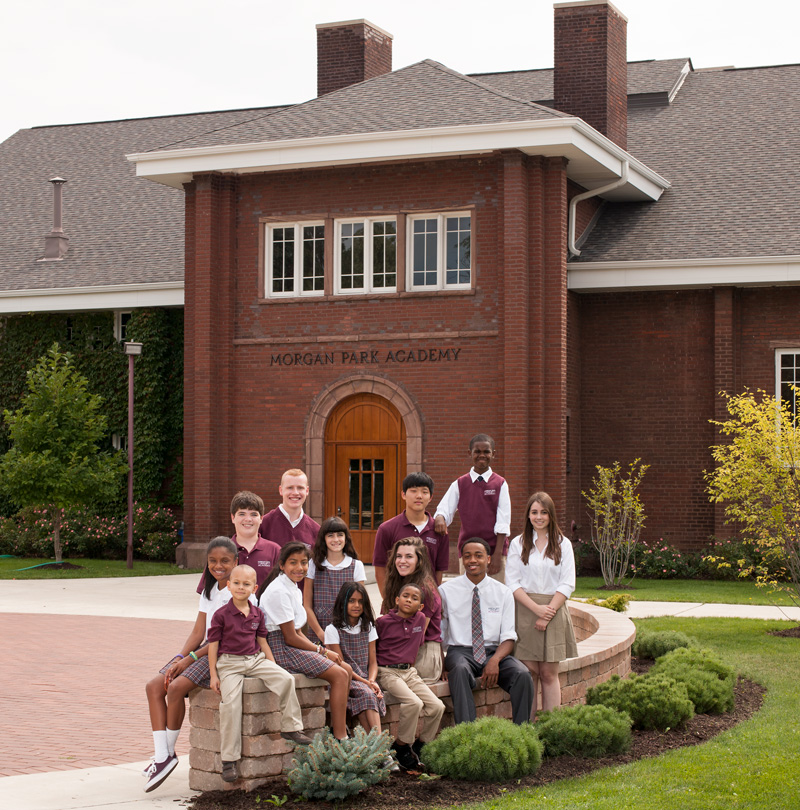 Learn More About The MPA Difference
- Our Global Approach
- Learning is Different Here: Find Out What It Means
- Student Life: Find Your Fun
- Live a Life of Purpose: Serving Others